The history of New York city during the colonial period and the American Revolution is unique among the original thirteen colonies. From its very beginning in 1624 as the settlement of New Amsterdam, the city was renowned for its mix of nationalities, languages, and religious beliefs. This tolerance was not motivated by any high-minded philosophy, but by the commercial demands of the settlement — profit was the only thing that mattered to the directors of the Dutch West India Company.
Willem Kiefft was appointed director of New Amsterdam in 1638 and was removed in 1646. Maintaining basic property records was a primary responsibility of the early directors of the colony as land was doled out to new arrivals. Often deeds like this one are the only evidence that a particular individual was present in New Amsterdam.
view this document in the archives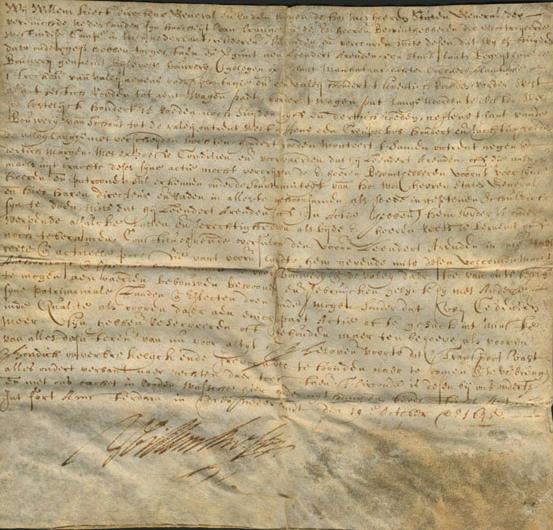 Kiefft, Willem, DS ([New Amsterdam], October 19, 1645), 2 pages (In Dutch).